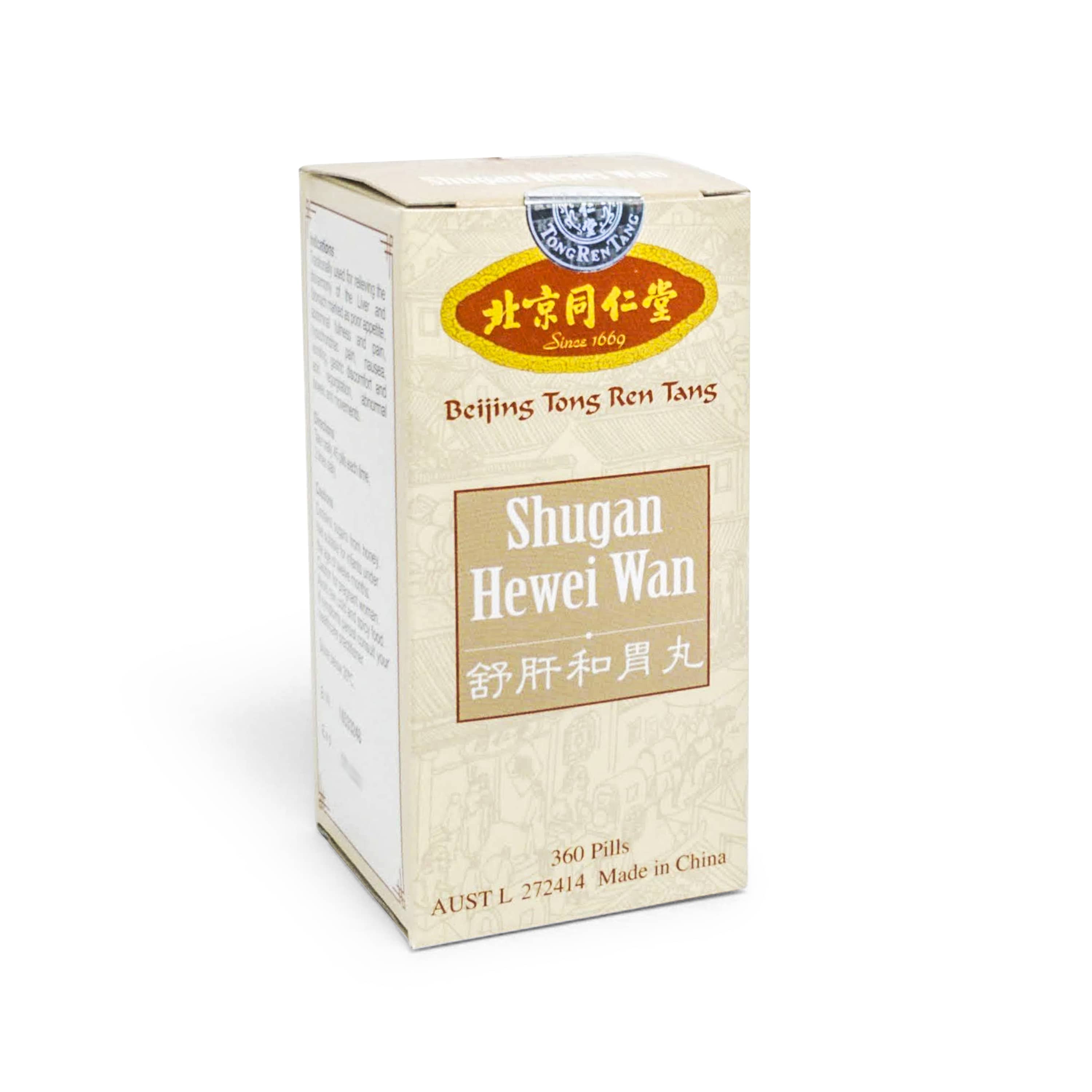 Shu Gan He Wei Wan 舒肝和胃丸
Sold out
Login
to view prices
Sweet and mild sour taste, shugan he wei wan can also help with chronic gastritis and hepatitis, ulcers, dysfunctions of stomach and intestine.
Ingredients:
Bing lang
Bai zhu
Chai hu
Fo shou
Chen pi
Yu jin
Mu xiang
Xiang fu
Gan cao
Wu yao
Bai shao
Huo xiang
Lai fu zi
Indications:
It may help symptoms of disharmonized liver and stomach marked by poor appetite, abdominal fullness and pain, hypochondriac pain, nausea, vomiting, gastric discomfort and acid regurgitation, abnormal bowl movement.
360 pills/ bottle
(Beijing Tong Ren Tang – Practitioners Quick Reference Guide)
Please refer to reference for more clinical applications
Always read the label. Use only as directed. If symptoms persist, see your healthcare professional. Please talk to a TCM practitioner if you are unsure if this medicine is right for you
The information presented above should be used as guides only, please practice your own professional judgement when necessary. Information provided for practitioner use only.