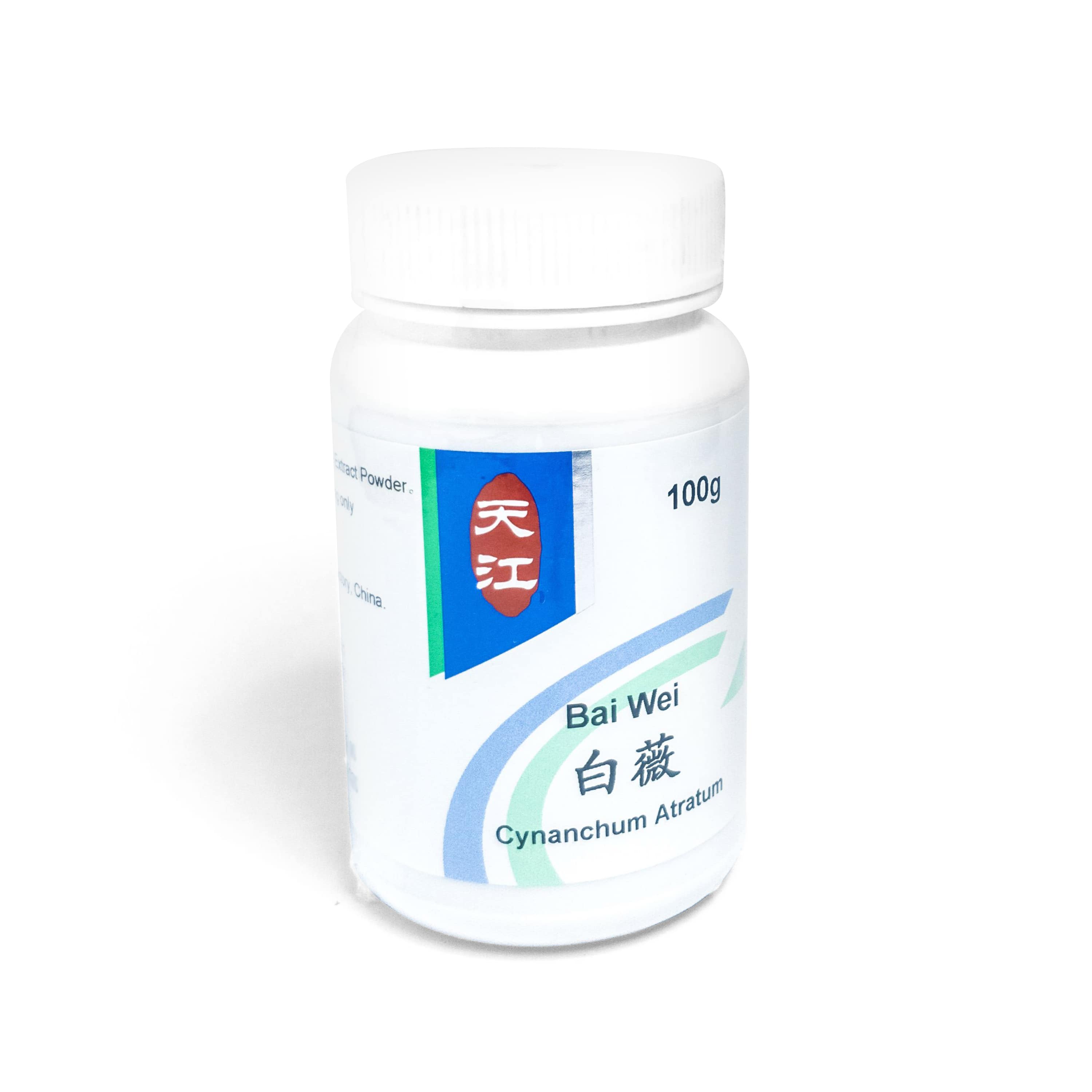 Bai Wei 白薇
Sold out
Login
to view prices
Properties: Bitter, Salty, Cold.
Channels: Stomach, Liver, Kidney.
Functions and indications: Clear heat cool the blood, induce diuresis for treating stranguria, resolve toxicity sores. Used for pathogenic damage the Ying level with fever, fever due to yin deficiency, steaming bones with consumptive fever, postpartum blood deficiency with fever, stranguria due to heat, blood in the urine, ulcers with toxic swelling.
Usage and dosage: 5~10g.
100g/ bottle - Highly Concentrated Herbal Granule Extract