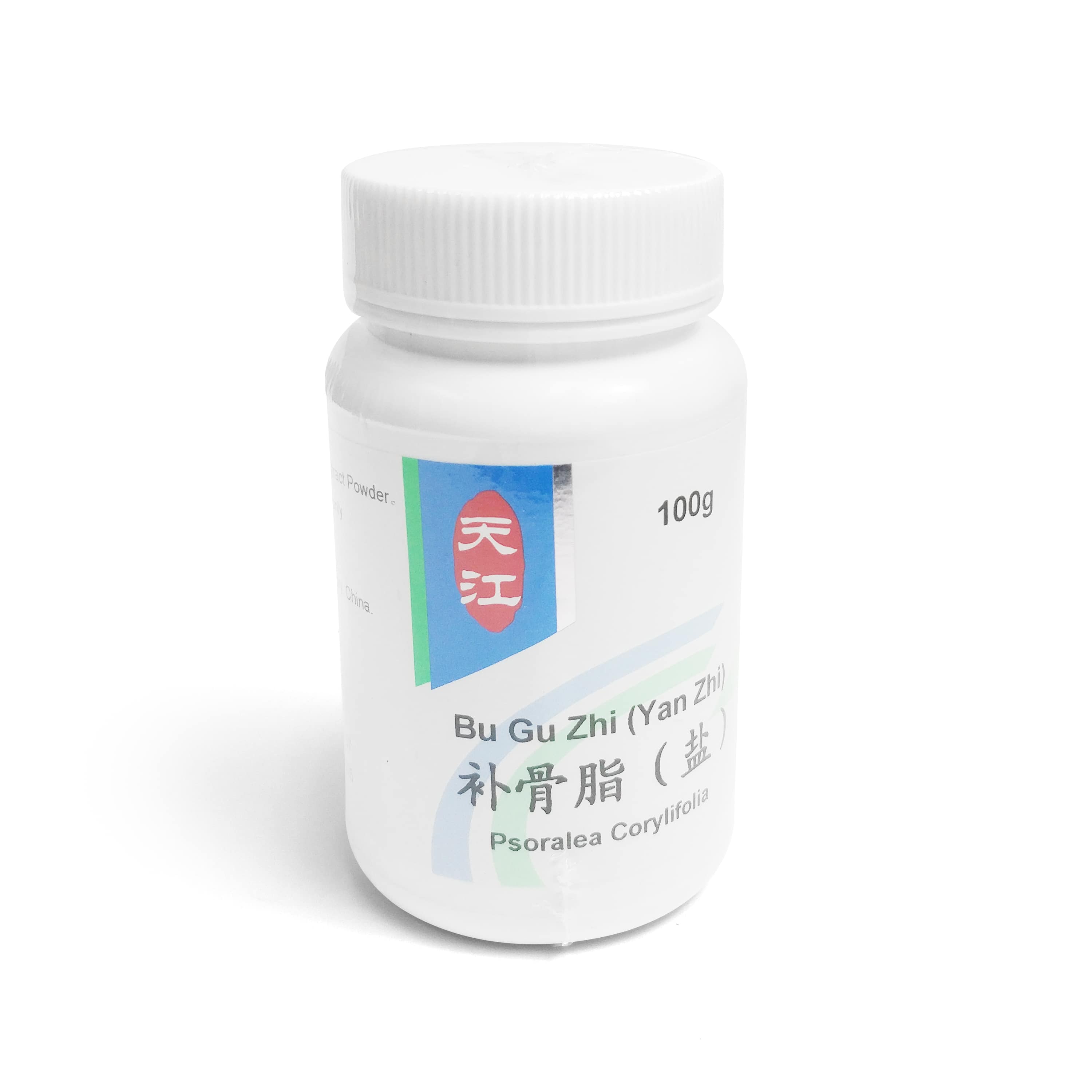 Bu Gu Zhi (Yan) 补骨脂 (盐)
Save

Liquid error (snippets/product-badge line 32): Computation results in '-Infinity'

%
Login
to view prices
Properties: Pungent, Bitter, Slightly Salty and Warm.
Channels: Kidney, Spleen
General Functions and Indications: Warm the Kidney reinforce yang, helping inspiration to relieve asthma, Warm the Spleen stop diarrhoea;externally to remove wind and freckles. used for insufficient Kidney yang, impotence, spermatorrhoea, bed wetting, frequent urination, Cold pain in the lumbar and knees, Kidney deficiency and asthma, morning diarrhoea and diarrhoea;externally used for vitiligo, alopecia areata.
Bu Gu Zhi (Yan) 补骨脂 (盐) Uncooked harmonizes the blood, dispels wind, treats vitiligo. Once processed it has the ability to supplement the kidneys, strengthens yang, promotes the absorption of qi. It is used for asthma , cough due to the kidneys not absorbing the qi with dyspnea on exertion, Shortness of breath, fatigue, low back weakness. Impotence, premature ejaculation due to kidney yang deficiency. Lower back pain due to Kidney yang deficiency. Enuresis, spermatorrhea due to Kidney yang deficiency. Daybreak diarrhoea due to spleen and kidney yang deficiency.
Usage and dosage: 6-10g.
100g/ bottle - Highly Concentrated Herbal Granule Extract