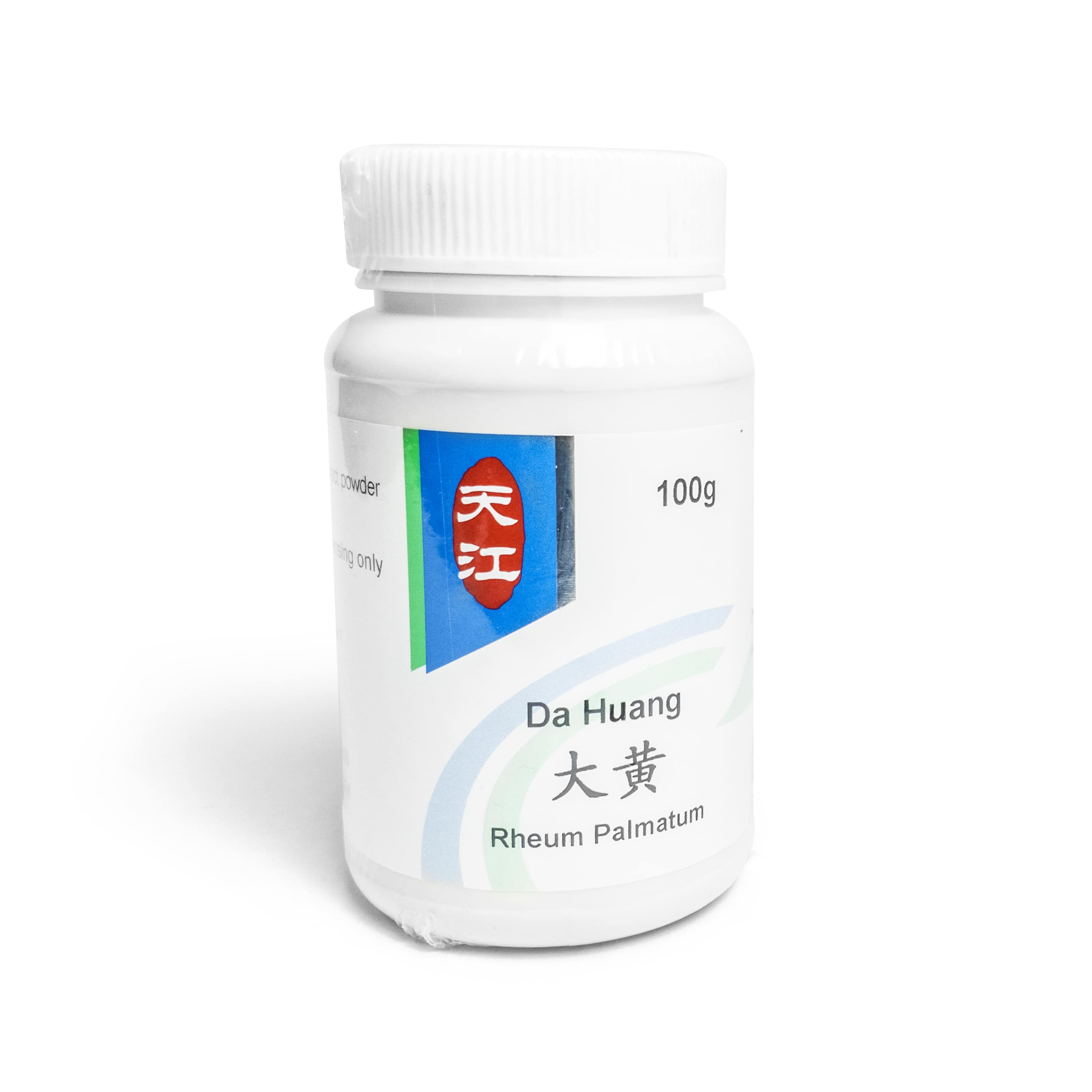 Da Huang (Sheng) 生大黄
Save

Liquid error (snippets/product-badge line 32): Computation results in '-Infinity'

%
Login
to view prices
Properties: Bitter, Cold.
Channels: Spleen, Stomach, Large intestine, Liver, Pericardium.
Functions and indications: Purgative, clears heat drain fire, cool the blood, resolve toxicity, clear blood stasis regulate menstrual flow, drain dampness, treat jaundice. Used for excess heat with food stagnation, constipation,  heat in the blood vomiting and blood nose, redness of the eyes, swelling in the throat, carbuncles and boils, intestinal abscess abdominal pain, blood stasis causing amenorrhea, postpartum stasis, sports injury, dysentery due to damp heat, jaundice, dark urine, stranguria, oedema. Externally used for burns.
熟大黄 Shu Da Huang Weaker laxative and drain fire action, resolve toxicity, Used for toxic fire sores and ulcers. More appropriate for weaker patients.
大黄炭 Da Huang Tan Cool the blood, remove blood stasis, stops bleeding, Used for  heat in the blood, stasis and bleeding disorders.
Usage and dosage: 3~15g;Should not be fried for a long time if used for purgation. Externally used in appropriate amounts, apply powder to affected area.
Caution: Used with caution during pregnancy, menstruation and breastfeeding
100g/ bottle - Highly Concentrated Herbal Granule Extract