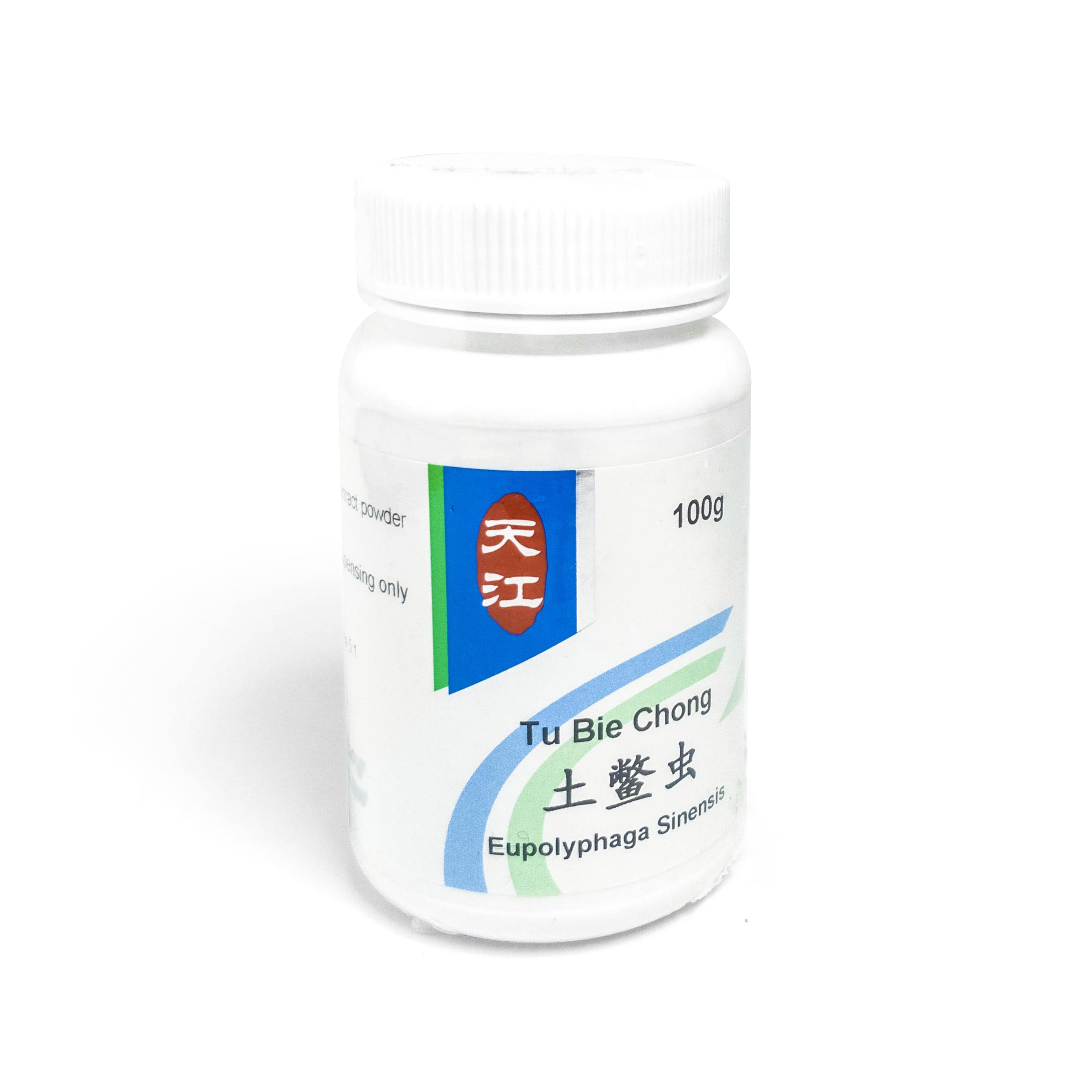 Tu Bie Chong / Di Bie Chong 地鳖虫
Sold out
Login
to view prices
Properties: Salty, Cold, Slightly toxic.
Channels: Liver
Functions and indications: Breaks the blood and removes stasis, promotes healing of bone fractures, sinews and joints. Used for sport injuries, tendon injuries and fractures, blood stasis and amenorrhea, postpartum stasis and abdominal pain, abdominal mass and lumps.
Usage and dosage: 3-10g.
Caution: forbidden for pregnant women.
100g/ bottle - Highly Concentrated Herbal Granule Extract