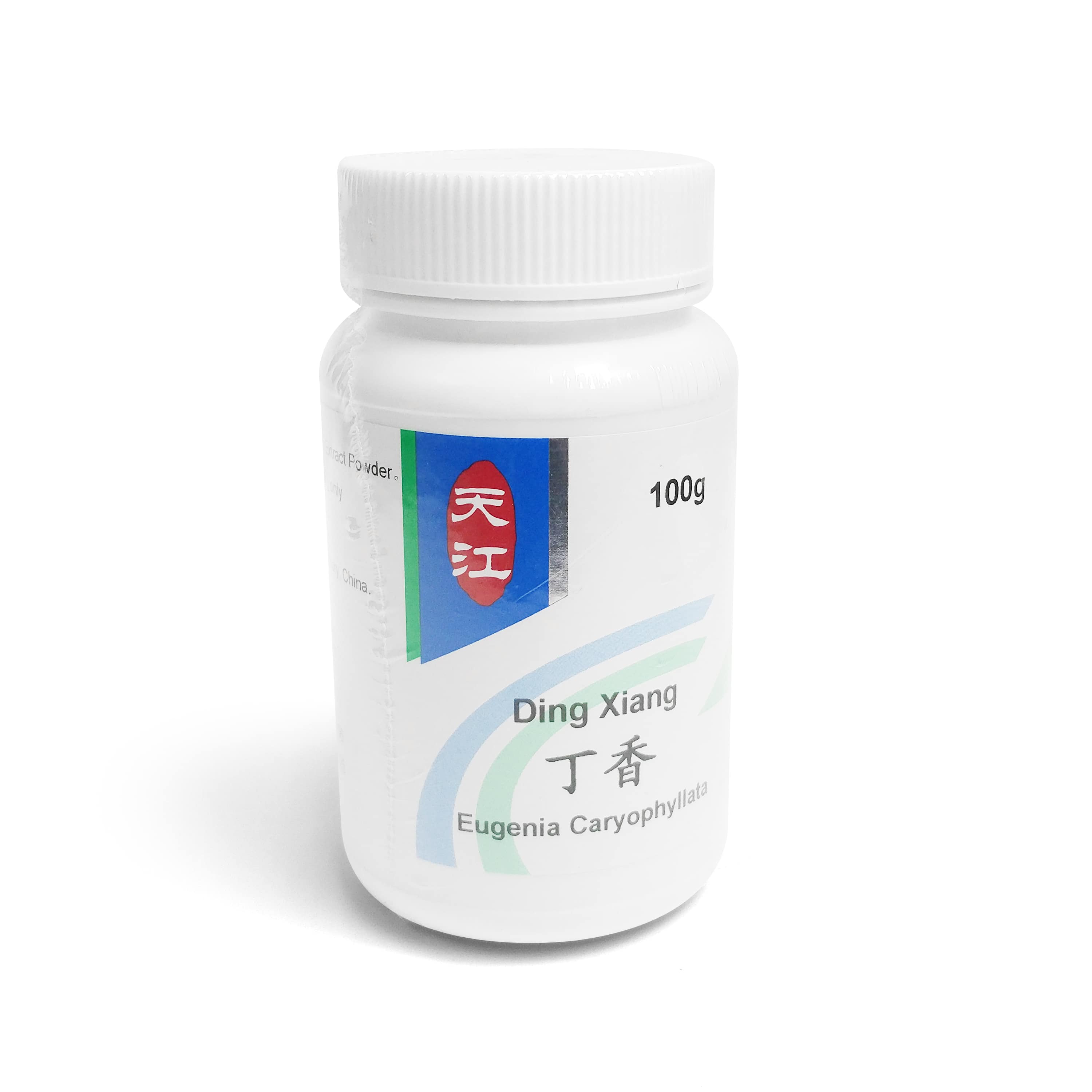 Ding Xiang 丁香
Sold out
Login
to view prices
Properties: Pungent, Warm.
Channels: Spleen, Stomach, Lung, Kidney
Function and indications: Warm the middle depresses the abnormal rising of qi, tonify Kidney reinforce yang. used for Cold and deficiency in Stomach and Spleen, hiccup vomiting, eating less vomiting and diarrhoea, Cold pain in the Heart and abdomen, Kidney deficiency impotence.
Usage and dosage: 1-3g, oral administration or grind and apply externally.
Caution: not to be used with yu jin.
100g/ bottle - Highly Concentrated Herbal Granule Extract