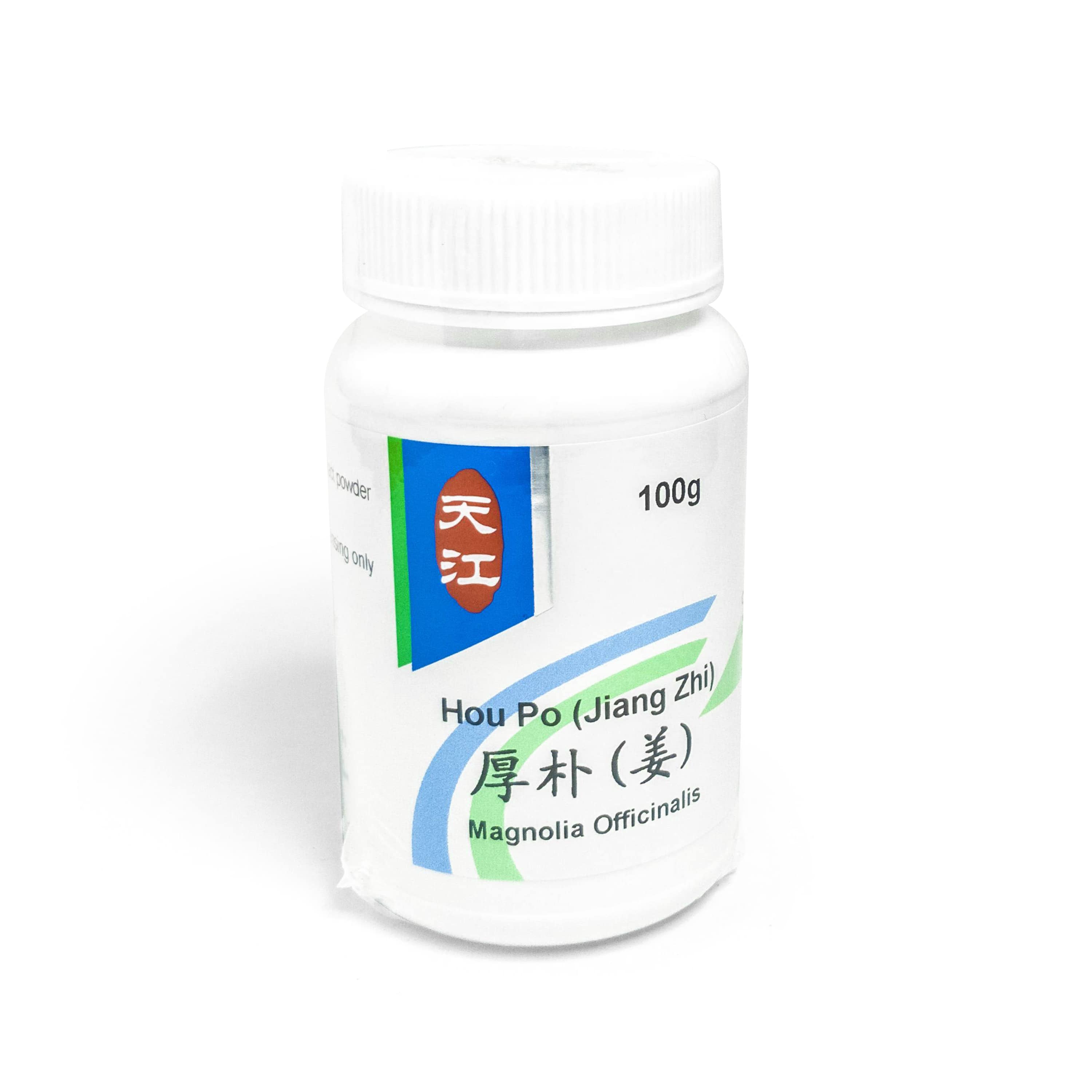 Hou Po (Jiang) 厚朴(姜)
Save

Liquid error (snippets/product-badge line 32): Computation results in '-Infinity'

%
Login
to view prices
Properties: Bitter, Pungent, Drying, Warm
Channels: Spleen, Stomach, Lung, Large Intestines
General Functions and indications: Dry dampness, eliminate phlegm, and descend qi, relieve sensation of fullness/ eliminate flatulence. Used for damp stagnation in the middle, vomiting diarrhoea, food stagnation qi stagnation, abdominal distension constipation, phlegm retention cough and wheezing .
Hou Po (Jiang) 厚朴(姜) Uncooked downbears counterflow qi, calms coughing and asthma. Once processed it dries dampness, relieves distention, harmonizes the stomach. It can be used for Epigastric and or abdominal pain and distention due to qi stagnation and cold dampness in the middle jiao. Accumulation of cold dampness in the middle jiao with constipation or irrgeular stools or alternating constipation and loose stools. Spleen qi deficiency. Vomiting nausea due to stomach def with regurgitation, acid vomiting, epigastric distention. Stagnation of damp turbidity in the middle jiao with chest and abdominal oppression, lack of appetite, diarrhoea, a sensation of heaviness.
Usage and dosage: 3-10g.
100g/ bottle - Highly Concentrated Herbal Granule Extract