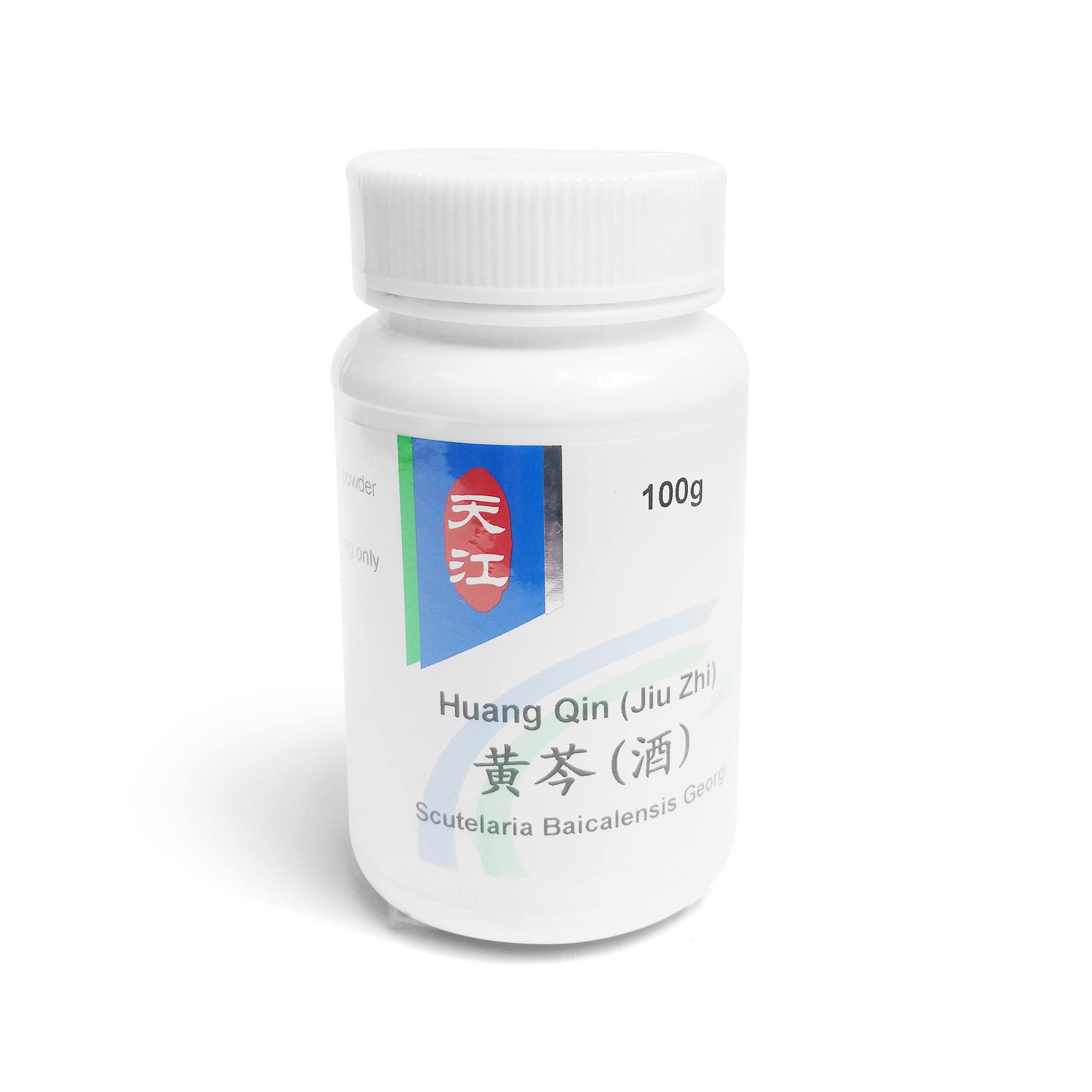 Huang Qin (Jiu) 黄芩(酒)
Save

Liquid error (snippets/product-badge line 32): Computation results in '-Infinity'

%
Login
to view prices
Properties: Bitter, Slightly Pungent, Cold.
Channels: Lung, Gall Bladder, spleen, Large Intestine, Small Intestine
Functions and Indications: Clearing heat and drying dampness, cleaning fire and reliving toxins, stopping bleeding and calm the foetus to prevent miscarriage. It is used for damp-warm disease,, summer-heat, chest congestion and vomiting, abdomen fullness due to damp-heat, diarrhoea and dysentery, jaundice, cough due to Lung heat, high fever, thirst, hematemesis, Epistaxis, carbuncles and sores, and foetal disturbance.
酒黄芩 Jiu Huang Qin Helps the herbs actions ascend, and strengthens its ability to clear and eliminate damp-heat from the upper jiao. Clears the upper jiao, clears the lungs, clears the liver. Used for Cough due to lung heat and stagnation of phlegm heat with chest oppression, thick, yellow mucus, possible constipation. Headache due to liver fire with vertigo, bitter taste in mouth, irritability. Red swollen painful eyes due to heat in the liver channel with headache, bitter taste in the mouth, irritability.
Usage and dosage: 3-10g.
Caution: cases of Cold from deficiency of the spleen and Stomach
100g/ bottle - Highly Concentrated Herbal Granule Extract