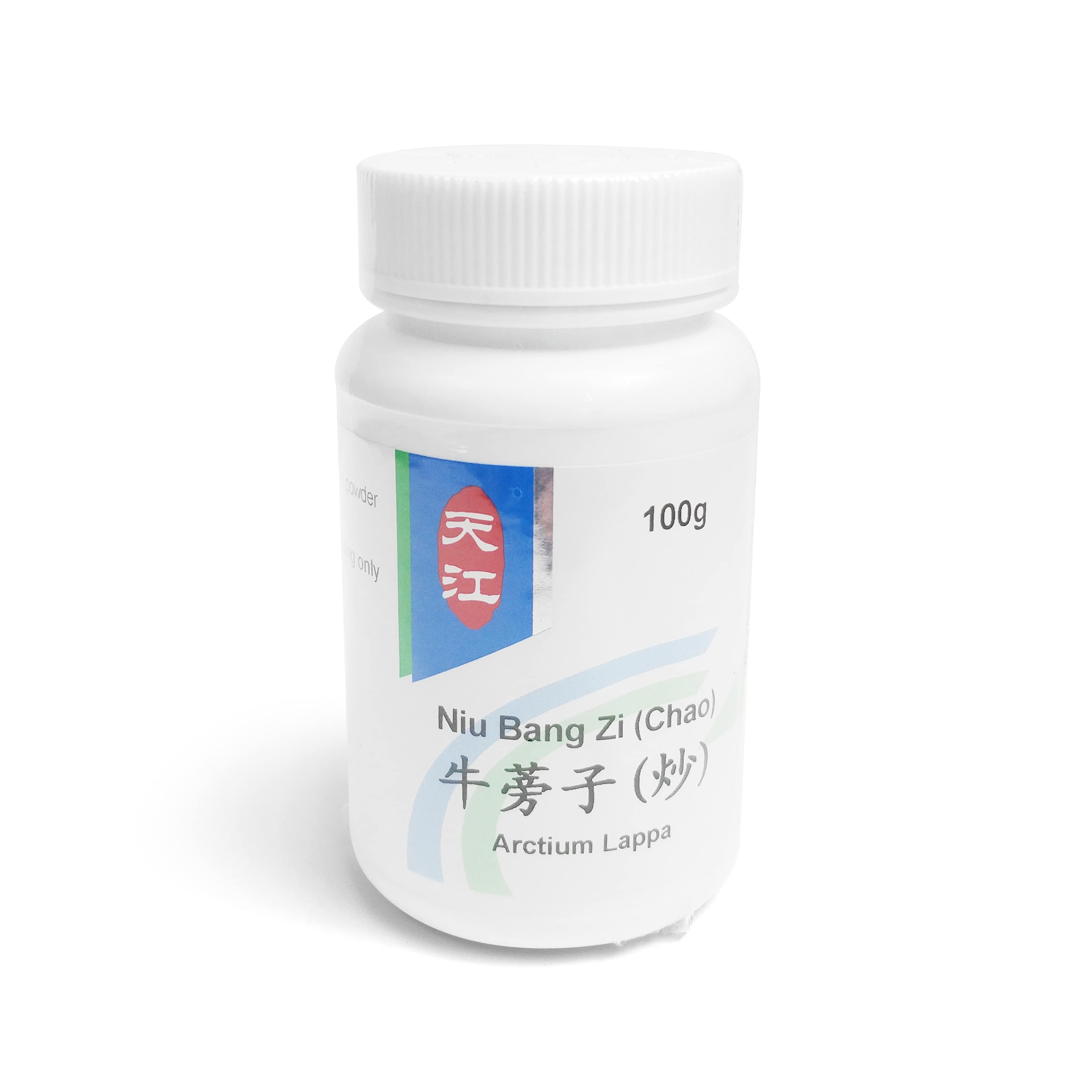 Niu Bang Zi (Chao) 牛蒡子(炒)
Save

30

%
Login
to view prices
Properties: Pungent, Bitter, Cold.
Channels: Lung, Stomach.
Functions and Indications: Dispelling wind and heat, facilitate the flow of Lung qi, promoting eruption of rash, clearing toxicity and relieving the sore throat. It is used for wind-heat type common Cold, coughs with phlegm, measles, rubella, sore throat, mumps, erysipelas, dermatitis, abscess and sores.
Niu Bang Zi (Chao) 牛蒡子(炒) uncooked it dispels wind, clears heat, promotes the emission of skin eruptions, moistens the intestines, frees the stool. Once processed it Clears the lungs, disinhibits the throat, transforms phlegm, stops cough. It can be used for Cough due to wind heat in the lungs with yin def and phlegm which is difficult to expectorate or bloody, dry mouth and throat. Wind heat which stagnates in the lungs with asthmatic cough, abundant rhinorrhea, abundant phlegm which is thick and pasty, thirst agitation, fever, sore throat. Sore swollen throat due to wind heat.
Usage and dosage: 6-12g
100g/ bottle - Highly Concentrated Herbal Granule Extract