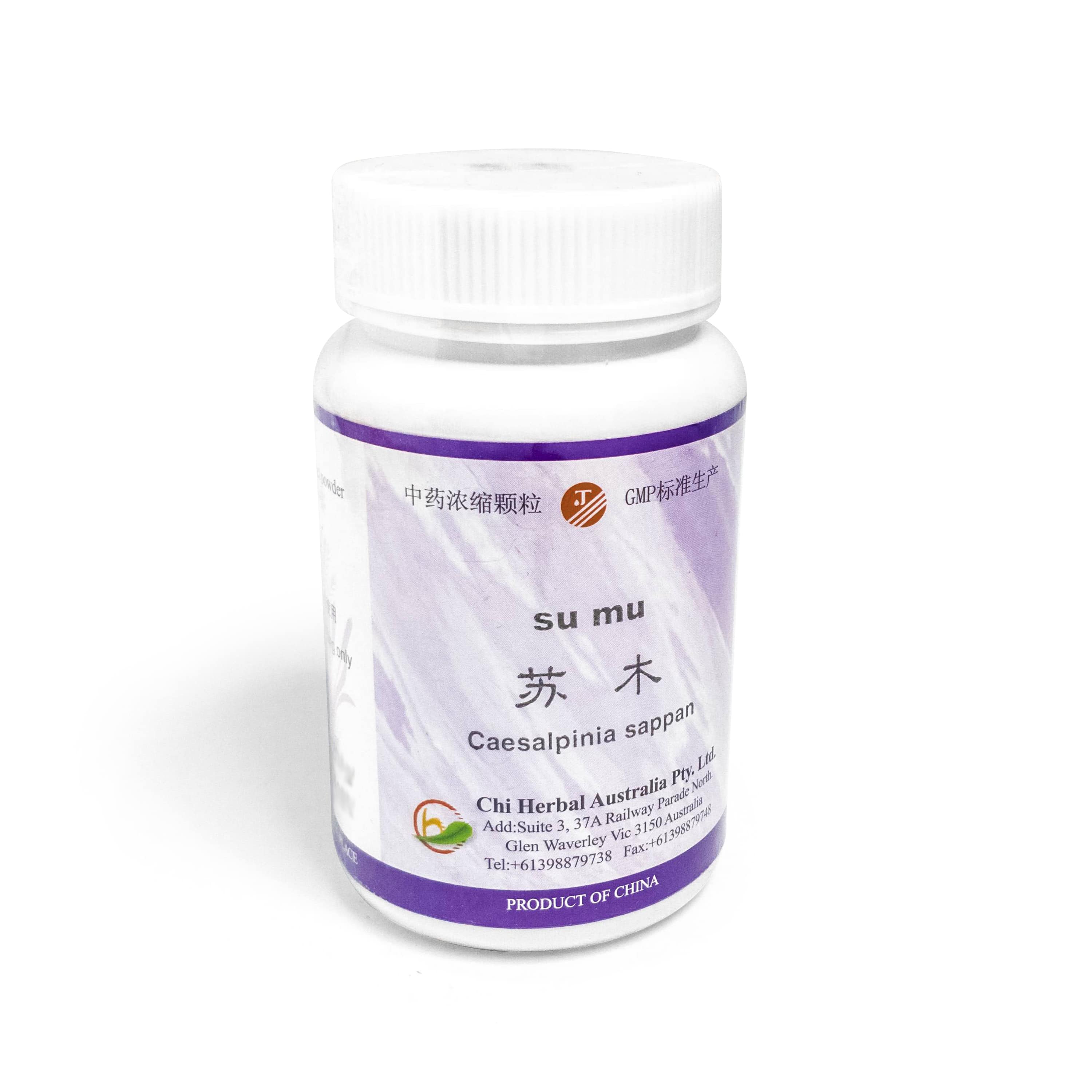 Su Mu 苏木
Sold out
Login
to view prices
Properties: Sweet, Salty, Neutral.
Channels: Heart, Liver, Spleen
Functions and indications: invigorate blood circulation and remove blood stasis, reduce swelling and ease pain. used for sport injuries, fracture and tendon injury, static pain and swelling pain, amenorrhea,  painful menstruation, postpartum stasis, stabbing pain in the chest and abdomen, painful and swollen carbuncles.
Usage and dosage: 3-9g.
Caution: pregnant women should use with caution.
100g/ bottle - Highly Concentrated Herbal Granule Extract