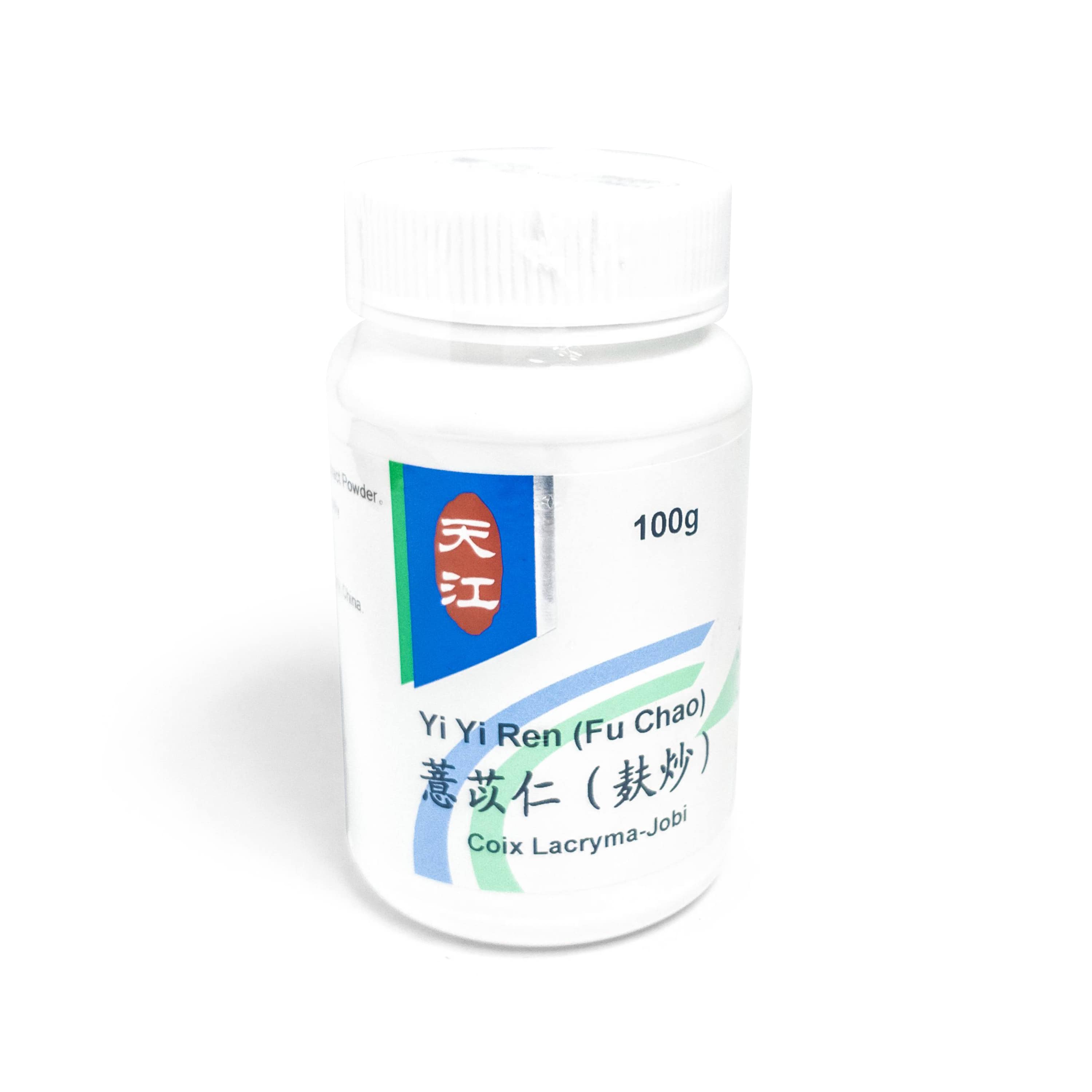 Yi Yi Ren (Chao) 炒薏苡仁
Sold out
Login
to view prices
Properties: Sweet, Bland, Cool.
Channels: Spleen, Stomach, Lung.
Functions and indications: Supplements the spleen, stops diarrhea. Reduced cold nature, improving it's ability to strengthen the spleen and harmonize the middle. Enhance tonification of middle burner. Stops diarrhoea while still facilitating the removal of dampness. Diarrhea due to spleen def involving an accumulation of dampness with fatigue,loss of appetite, borborygmus.
Usage and dosage: 9~30g.
Caution: Used with caution in pregnant women.
100g/ bottle - Highly Concentrated Herbal Granule Extract