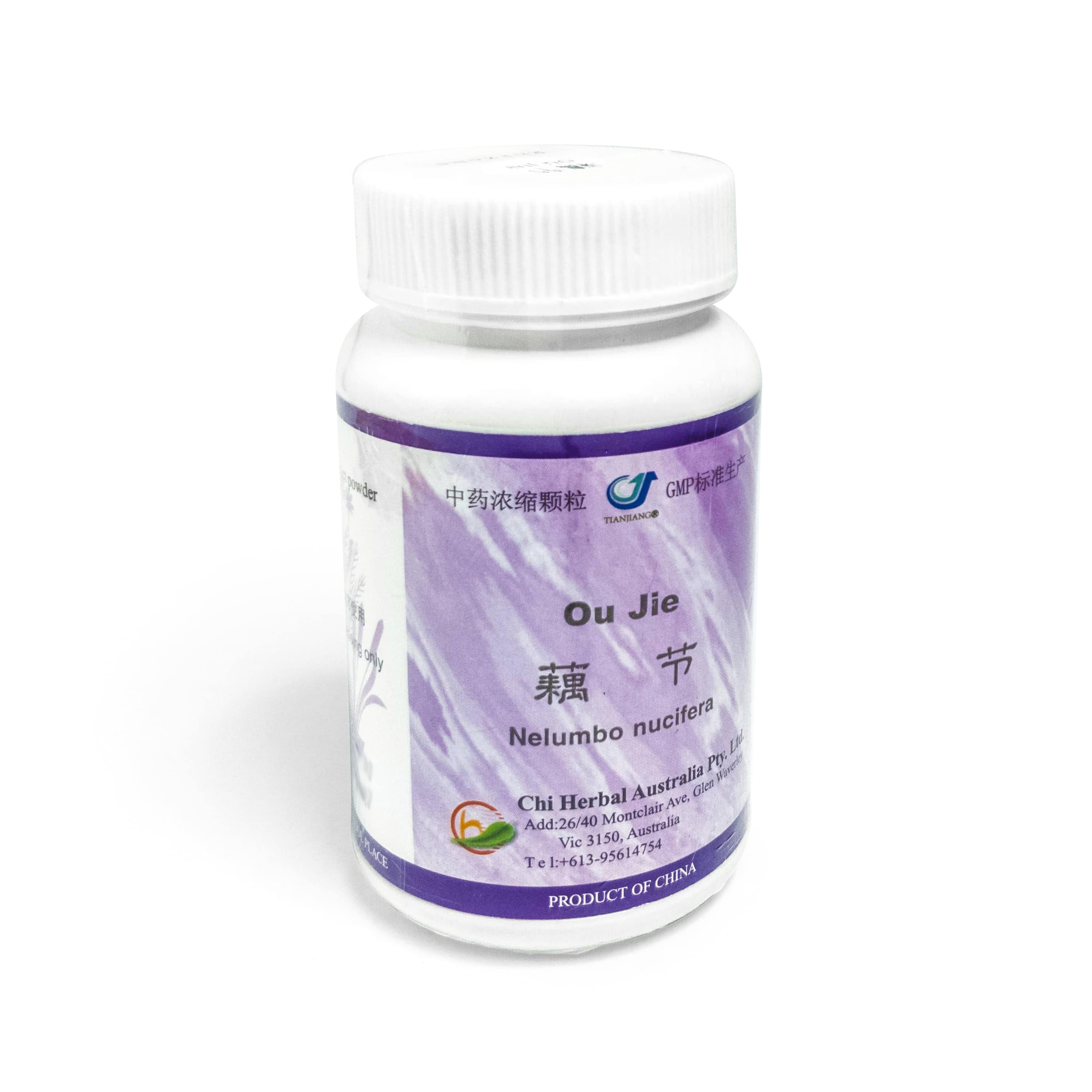 Ou Jie 藕节
Sold out
Login
to view prices
Properties: Sweet, astringent, Neutral.
Channels: Liver, Lung, Stomach
Functions and indications: astringe stop bleeding, resolve stagnation. Used for vomiting blood, spitting of blood, nose bleeding, blood in urine, and uterine bleeding.
藕节炭 Ou Jie Tan better for stopping bleeding but makes it less able to disperse stasis, it's property also changes to Slightly Warming.
Usage and dosage: 9-15g.
100g/ bottle - Highly Concentrated Herbal Granule Extract