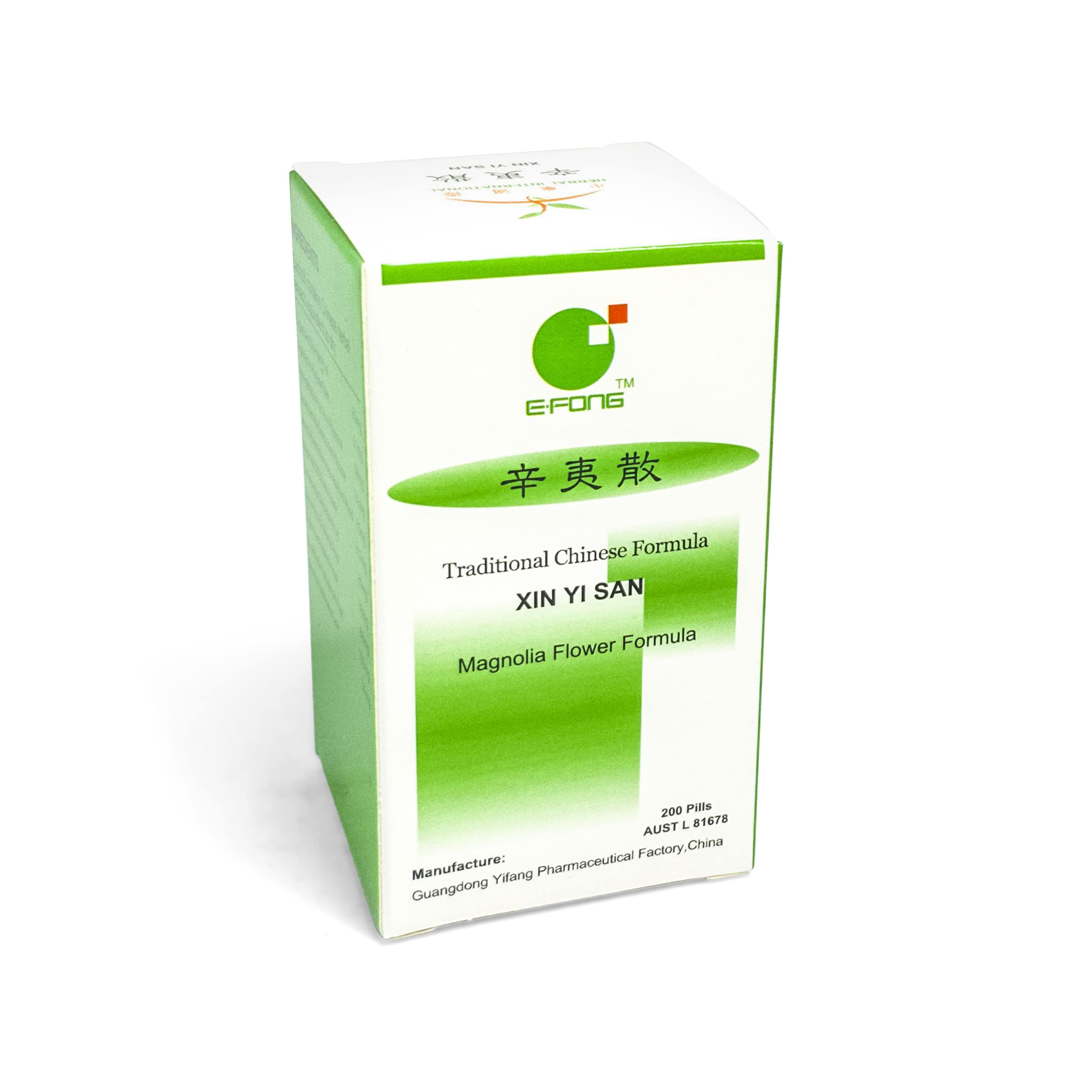 Xin Yi San 辛夷散
Sold out
Login
to view prices
Action:
Expel wind cold and unblock nasal passages
Indications:
Hayfever, nasal congestion due to exterior pathogens
Ingredients:
Chuan Xiong
Fang Feng
Gan Cao
Bo He
Huang Qin
Wu Wei Zi
Huo Xiang
Qiang Huo
Bai Zhi
Xin Yi Hua
Gao Ben
200pills/ bottle
Always read the label. Use only as directed. If symptoms persist, see your healthcare professional. Please talk to a TCM practitioner if you are unsure if this medicine is right for you
The information presented above should be used as guides only, please practice your own professional judgement when necessary. Information provided for practitioner use only.