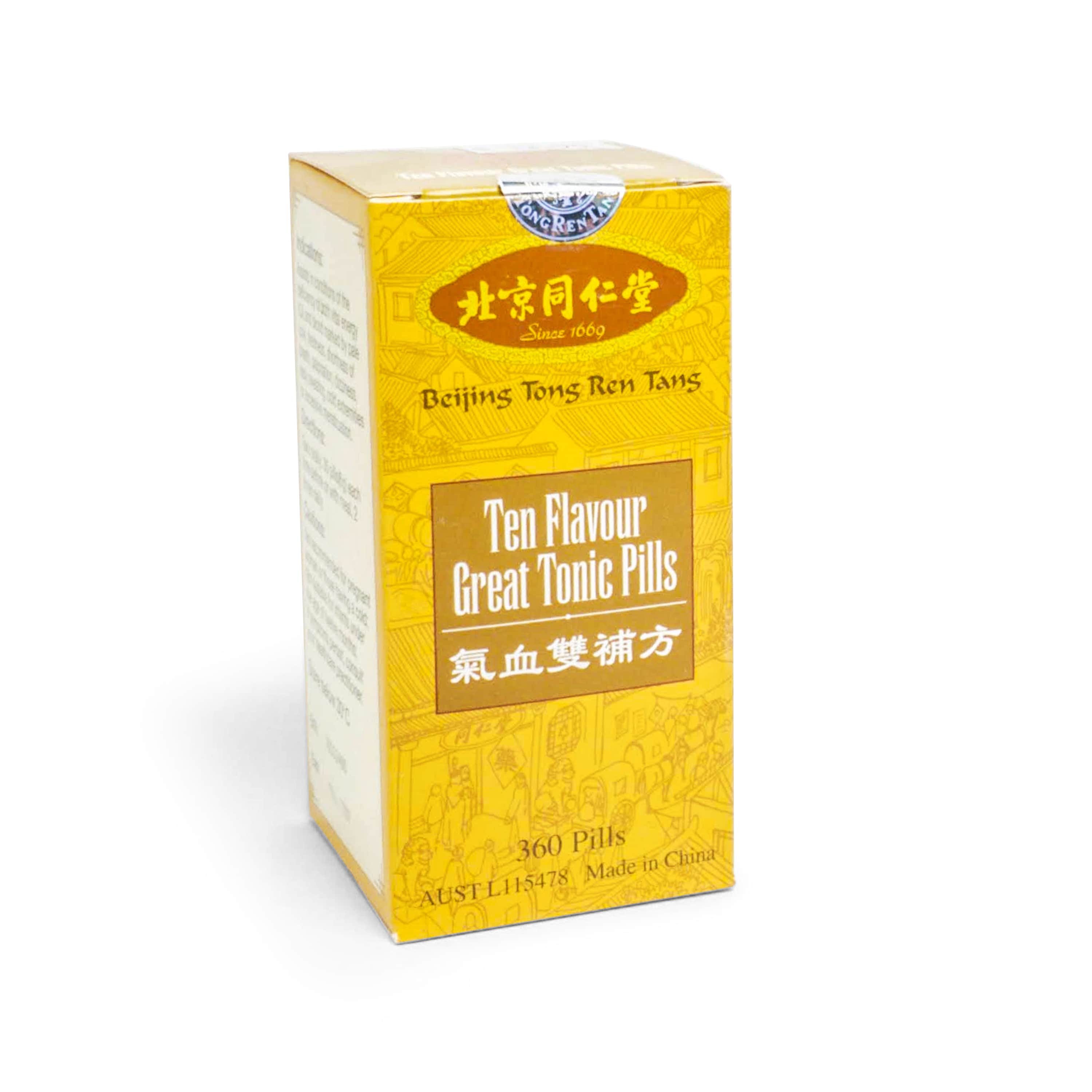 Ten Flavour Great Tonic Pill 气血双补方(十全大补丸)
Sold out
Login
to view prices
(Shi Quan Da Bu Wan)
Mild acrid and sweet taste, this product has been traditionally used to treat both Qi and blood deficiency including anemia caused by various reasons such as malnutrition or endocrine dyscrasia etc.
Ingredients:
Dang shen
Chuan Xiong
Zhi gan cao
Rou gui
Dang gui
Bai shao
Fu ling
Bai zhu
Shu di
Huang qi
Inductions
Helps with conditions when both vital energy (Qi) and blood are insufficient that may lead to symptoms including pale look, tiredness, shortness of breath, palpitation, dizziness, easy sweating, cold extremities and excessive menstruation.
Improves and promotes the function of haematogenesis. Helps to relieve anemia, hypotension, and chronic aregenerative anemia.
Enhances immunologic function. Relieves side effects caused by radiotherapy and chemotherapy and helps with the reduction of leukocytes. Attenuate the adverse effects while enhancing benefits of medications used in radiotherapy and chemotherapy and also works as an anti-radiation material.
Helps with memory loss and improves intelligence, enhances adaptability
 360 pills/ bottle
(Beijing Tong Ren Tang – Practitioners Quick Reference Guide)
Please refer to reference for more clinical applications
Always read the label. Use only as directed. If symptoms persist, see your healthcare professional. Please talk to a TCM practitioner if you are unsure if this medicine is right for you
The information presented above should be used as guides only, please practice your own professional judgement when necessary. Information provided for practitioner use only.