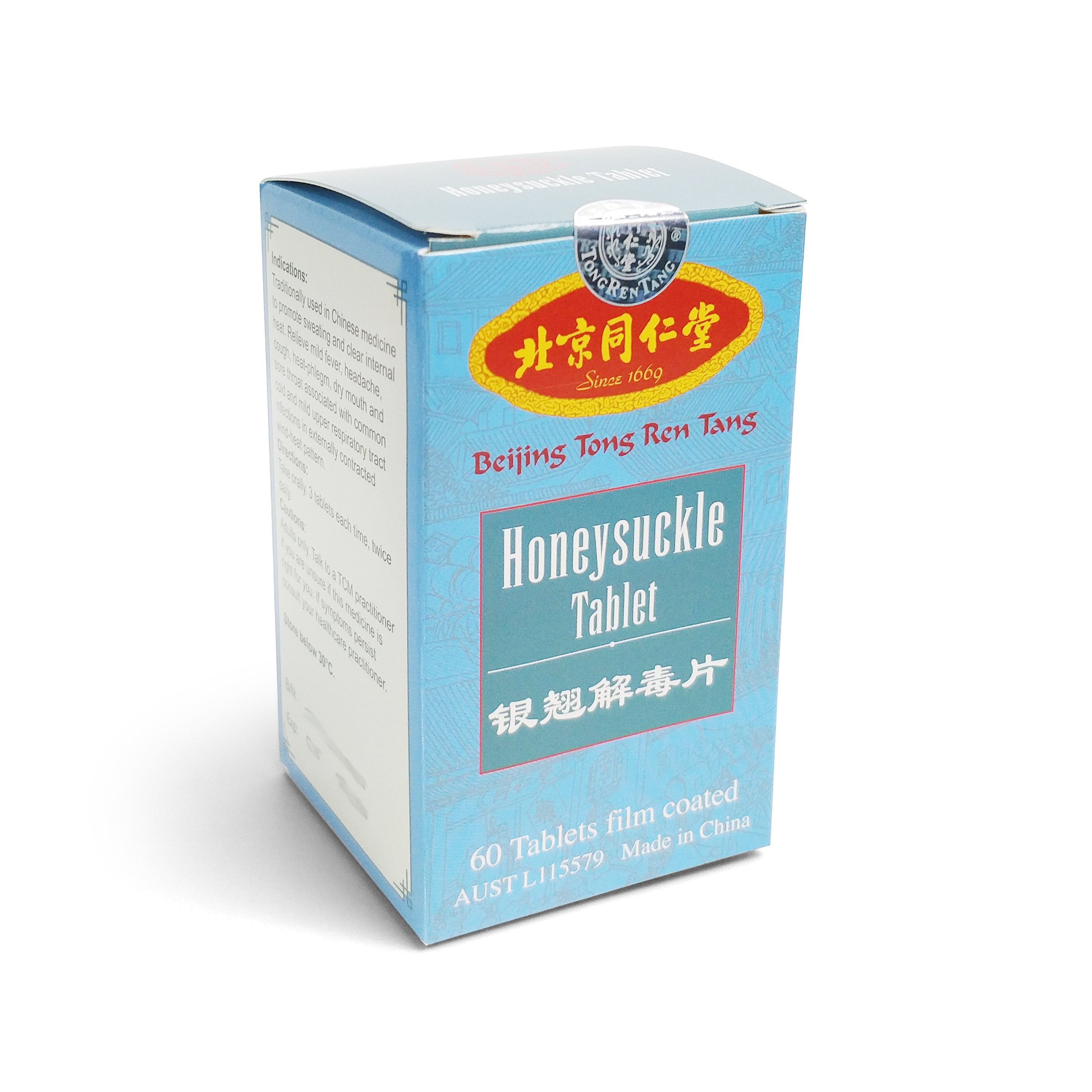 Honeysuckle Tablet 银翘解毒片
Sold out
Login
to view prices
(Yin Qiao Jie Du Pian)
This product has been used to treat wind-heat type of common cold marked by severe fever, slight chill, problematic sweating headache, dry and sore throat or red and swollen tonsils, thirst with a desire of chilled drink, stuffy nose with sticky discharge, cough with yellow sputum, red tongue tip, thin and yellow tongue coating and superficial and rapid pulse.
Ingredients:
Jin yin hua
Niu bang zi
Lian qiao
Bo he
Dan dou chi
Jing jie
Dan zhu ye
Jie geng
Gan cao
Indications:
Helps to promote sweating and calm the body, relieve cold, upper respiratory infections, headache, cough with yellow sputum, dry mouth and sore throat.
60 pills/ bottle
(Beijing Tong Ren Tang – Practitioners Quick Reference Guide)
Please refer to reference for more clinical applications
Always read the label. Use only as directed. If symptoms persist, see your healthcare professional. Please talk to a TCM practitioner if you are unsure if this medicine is right for you
The information presented above should be used as guides only, please practice your own professional judgement when necessary. Information provided for practitioner use only.